06/09/2017 B&B Attachments - Working towards upgrade to ISO 9001:2015
---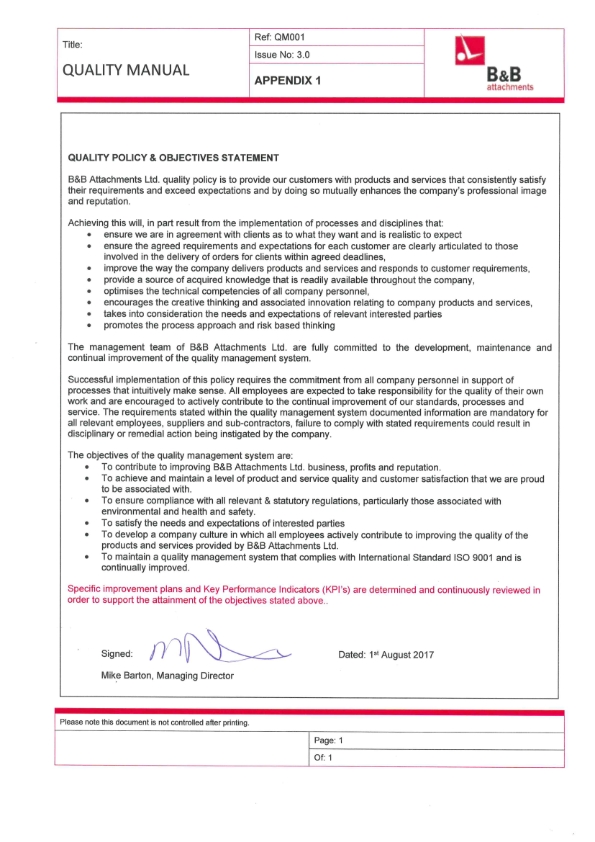 B&B Attachments currently hold ISO 9001:2008 accreditation. B&B Attachments is currently working towards ISO 9001:2015 certification. As part of this process B&B Attachments has updated its 'Quality Policy & Objective's Statement'.
Please see a copy of this document adjacent.
This is one of the many upgrades in B&B's quality management systems, as it works towards accreditation to the new standards.
John Lamberth
Operations Director